Lungta is now available on cdbaby, iTunes and Amazon!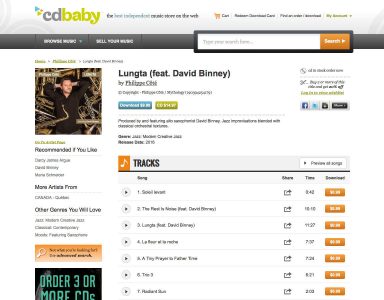 Lungta is now available to purchase on cdbaby,  iTunes and Amazon.
The record was launched April 2nd with a concert featuring David Binney and Orchestre national de jazz de Montréal.
It was a magical concert. Thanks to everybody that came out.
Stay tuned in the coming months as I had the performance filmed.